Alumni Spotlight: NASA Scientist Argyro Kavvada, PhD
By Maya Snyder (SFS '24) and Common Home Editor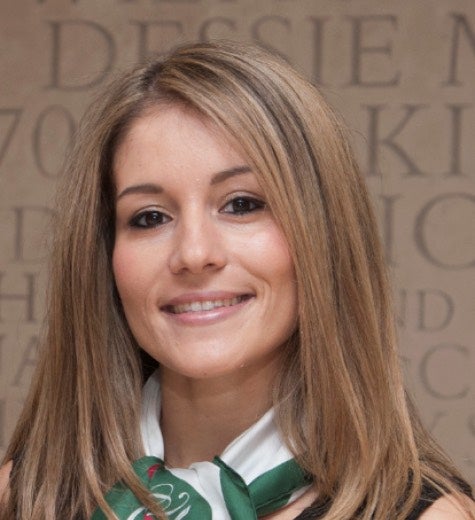 Our Alumni Spotlight series elevates alumni voices in the environmental field and shares their inspiring stories. Hundreds of Hoyas within the vast network of Georgetown alumni are working towards a greener future; leading critical projects in wildlife conservation, sustainable business, ecological research, and other vital efforts. 
In this Alumni Spotlight edition, we profile Dr. Argyro Kavvada, who leads sustainability initiatives at NASA's Earth Science Division Applied Sciences Program and leads Booz Allen Hamilton's project on studies, assessments, and strategic management for NASA's Earth Science Applied Sciences Program. She is also the executive director of the global Earth Observations for Sustainable Development Goals (EO4SDG) initiative. Dr. Kavvada graduated from Georgetown in 2009 with a Masters degree in Applied Mathematics and Statistics. 
What inspired you to work in the environmental field?
Growing up on a Greek island in the northeastern Aegean Sea, I had plenty of opportunities to be outside in nature, and this helped develop my curiosity about our changing planet. Through the natural environment, I was able to understand changing patterns in rainfall, wildfires, ocean temperature changes and unpredictable seasonal weather. These early experiences sparked a love of Earth science and the environment that my academic and professional experiences further cultivated.  
What career path led you to where you are now? Were there any pivots, or was it a straight path?
During my early academic years, I was inspired by Dr. Stamatios Krimigis, a renowned space physicist from Chios and a close mentor, whose space exploration career had a great impact on me. In my graduate years, I was able to explore various internship opportunities and foster not only my applied mathematics and climate science skills but also gain experience in connecting science to society through programs such as the NOAA Science On a Sphere and its displays at museums and science centers across the country. I also taught numerous classes about Earth science and climate, where I trained people formally and informally, and developed courses, tutorials, workshops, and materials for them.
These experiences, coupled with a continuously growing network of leaders and mentors, helped propel the beginning of my professional career and have continued to support my career advancement to date. 
How has your experience working with NASA shaped your perspective on the environment and sustainability?
My experience has strengthened my understanding of the importance of co-production of knowledge and collaboration between scientists, science practitioners, analysts, and decision-makers to create usable science applications and research. This requires honing data products, information systems, modeling capabilities, and analysis methods with applications in mind and ensuring that end-users are involved in the process from day one to enable the co-design of practical solutions to tackle environmental challenges.
What's an issue or topic in the environmental field that you are especially passionate about?
I am passionate about broadening the communities engaged with, and benefiting from, the use of Earth Science information and derived knowledge to address climate-change-related impacts and build their resilience to climate-related threats. I am also particularly interested in furthering efforts to promote a diverse STEM workforce. I participate in professional networks that promote diversity and inclusiveness and facilitate mentorship opportunities within the science community, like Women in Geospatial+ and American Association for University Women.
When you reflect back on your time as a Georgetown student, what would you tell current students regarding their career search? Do you have any advice for current students hoping to pursue a career in the environmental field?
My advice to current students is to expect a meandering career path rather than a straight line and to prepare for it by building their skills, network and allowing space and time for new experiences. Pursue that internship opportunity, consider taking part in a study-abroad program, learn a new language!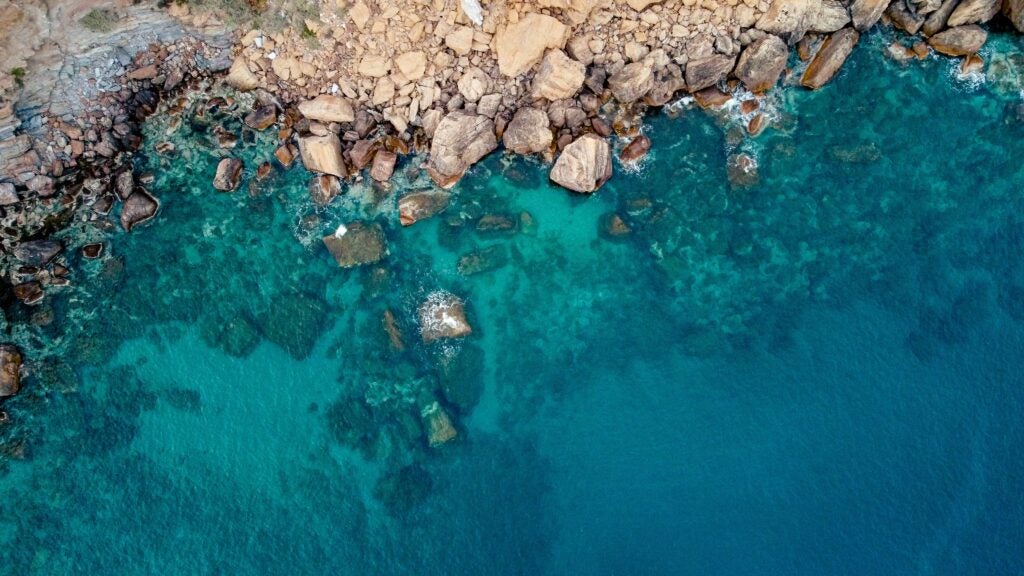 What's your favorite activity to do in nature?
Growing up on a Greek island, I developed a love for ocean related activities from a young age. I would say that some of my favorite activities are swimming, kayaking, snorkeling, and sailing! I try to go back to Greece every year to enjoy the crystal clear blue sea and sun-filled days.   
Do you have any books, films, or podcasts related to the environment that you recommend?
There are so many!! Let's see: "Rain: A Natural and Cultural History" by Cynthia Barnett is a favorite one as it brings forward rain's integral role in history, culture and science and its inextricable link to climate change.
Another book I'd like to recommend is the "Earth Observation Applications and Global Policy Frameworks" (in press), an AGU publication in collaboration with Wiley (see here) that I edited in coordination with colleagues from the Group on Earth Observations and NASA. The book shares Earth science applications and discusses international collaborations and initiatives to advance global policy priorities in diverse sectors such as wetland preservation, food security, water quality, marine conservation, disasters, urbanization, drought and land degradation, and greenhouse gas monitoring.
As far as podcasts are concerned, I enjoy the UN Environment Programme's Resilience: The Global Adaptation podcast as it shares local stories from people across the world on how they leverage science, technology and innovation including nature-based solutions— from the magic of wetlands to the creation of sponge cities— to deal with climate change impacts.