Pens and Voices Gathered Round
Georgetown's "Voices on the Environment" Events
Author: Maya Snyder, SFS '24 & Common Home Editor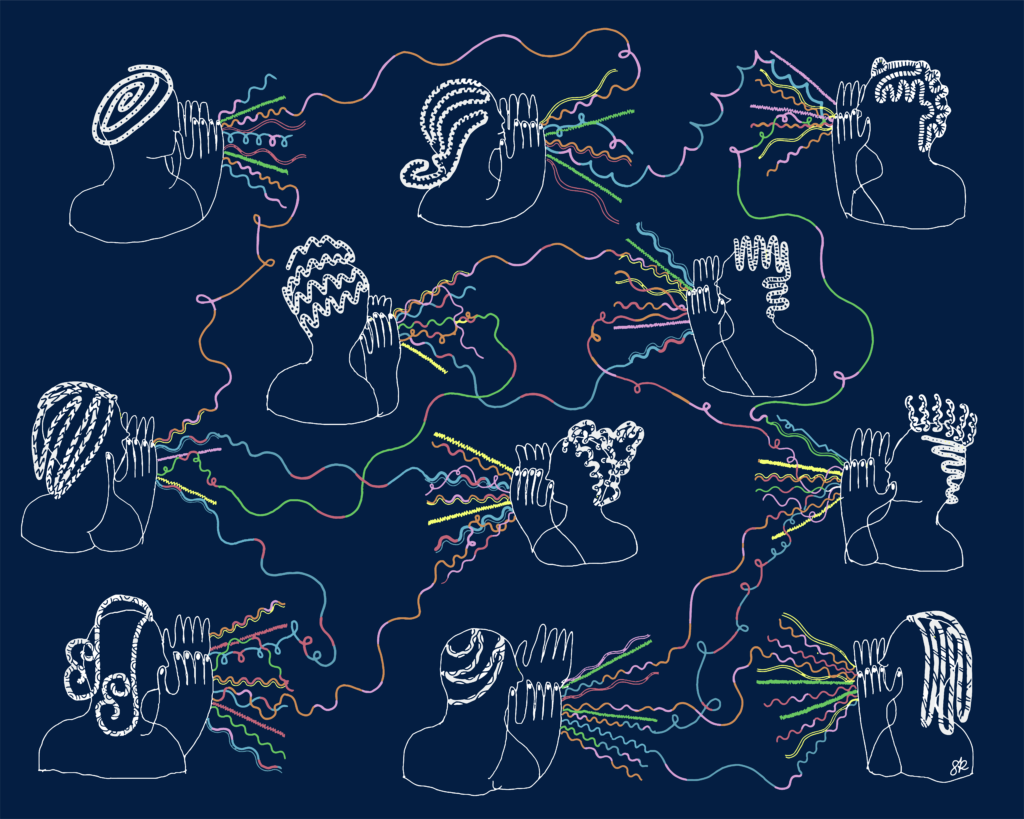 The arts and humanities play a critical, though often overlooked, role in environmental advocacy. To showcase these vital efforts, the Georgetown Environmental Initiative, the Georgetown Humanities Initiative, and the Laboratory for Global Performance and Politics hosted the first annual "Voices on the Environment." The digital four-event series featured journalists, writers, and filmmakers as guest speakers.
"Truth, Lies, and Trust: Environmental Science Journalism in a Misinformation Era"
Journalists Kendra Pierre-Louis, Jeffrey Burnside, and Christina Larson discussed the impact of misinformation on scientific journalism, with host David Malakoff. 
The rise in misinformation struck all journalists as worrisome. One consequence is that readers have become especially wary of certain forms of scientific journalism. As a result, Christina Larson argued, explaining science's constantly-developing nature to some readers is a new responsibility for some journalists. 
As an example, Christina Larson noted the CDC's changing mask guidelines early in the pandemic. "There's rarely a final answer in science. It's a process of gathering information and testing hypotheses. There's always new research coming in. Answers build upon each other. If the first answer you have is not the same as the last one, it does not mean that something is wrong. But I feel that is something we have to explain to the public," Larson asserted.
How might journalists rebuild this trust?  By holding themselves to even higher standards, argued Kendra Pierre-Louis. "The biggest thing that headline writers could do is read the headlines as though you have bad intent." By submitting their work to higher levels of scrutiny, journalists could correct any inaccuracies or misleading writing before it causes damage.
"We Hear You: Earth Day Roundtable Discussion"
How might environmental advocacy movements inspire more action and interconnectedness? Caitlin Nasema Cassidy moderated a discussion between youth artists and activists Ashanee Kottage, Eliza Palter, Pauline Owiti, Beatrice Ann Dolores, and Myiah Smith. 
Communication is critical, emphasized Myiah Smith, an ESL educator at Baltimore City Public Schools who promotes environmental stewardship to her students and the local community. "People think solving these huge problems takes huge solutions, and sometimes it's as simple as having a conversation. When you're coming to enact change… first spend a lot of time letting the community tell you what is needed."
Ashanee Kottage, who is researching the implications of colonialism on the environment, addressed the intersectionality of environmental activism. "Where I'm from, people just don't take public transport or walk or (do) the more sustainable option because of sexual harassment and rape culture," Ashanee Kottage said. In the future, Kottage hopes that climate advocates recognize the importance of intersectional issues.
"A Literacy of the Land: A Conversation"
Literature has also proven to be a powerful method of environmental advocacy. English professor Nathan Hensley hosted a discussion with award-winning author Robert Macfarlane about how language and imagination should play a crucial role in environmental advocacy by showcasing the beauty of nature on a larger scale. 
"English…is heavily invested in a grammar of objectification that is dedicated to naming the world beyond a certain kind of white, technologically empowered being into subjugation and resource," Macfarlane stated. At the same time, literature can also combat the misinformed narrative of nature as solely a resource. For example, Marfarlane noted that language can also be constructed to recognize a reciprocity between humanity and nature in Robin Wall Kimmerer's Gathering Moss.
"Writing Climate Change: A Roundtable"
Literary and cultural critics Sukanya Banerjee, Ursula Heise, and Min Hyoung Song discussed the significance of writing in combating climate change. Nicoletta Peireddu and Israel Hernandez Luna moderated.
When producing productive, impactful literature in the field of environmental advocacy, Heise emphasized that choice of genre is especially important. "I've been a little bit downcast by the overwhelming majority of the dystopian post-apocalyptic scenarios in science fiction that deal with climate change. That genre used to have a certain power that I believe it has lost. I don't think it really incites most people to action." Instead, she looks forward to genres which successfully inspire hope of an alternative future.  
Min Hyoung Song argued that science fiction remains a useful genre in the fight against climate change. "It really does act now as a kind of realism at the present. It's hard to contemplate the kind of enormous changes to the planet that climate change is creating without feeling… that you have entered into a bad science fiction novel. I think reading science fiction really helps to grapple with the changes all around us."