Reinventing the Food System Through Private Investment
 Two companies in the growing landscape of food and AgTech
By Alannah Nathan, SFS '24 & Common Home Editor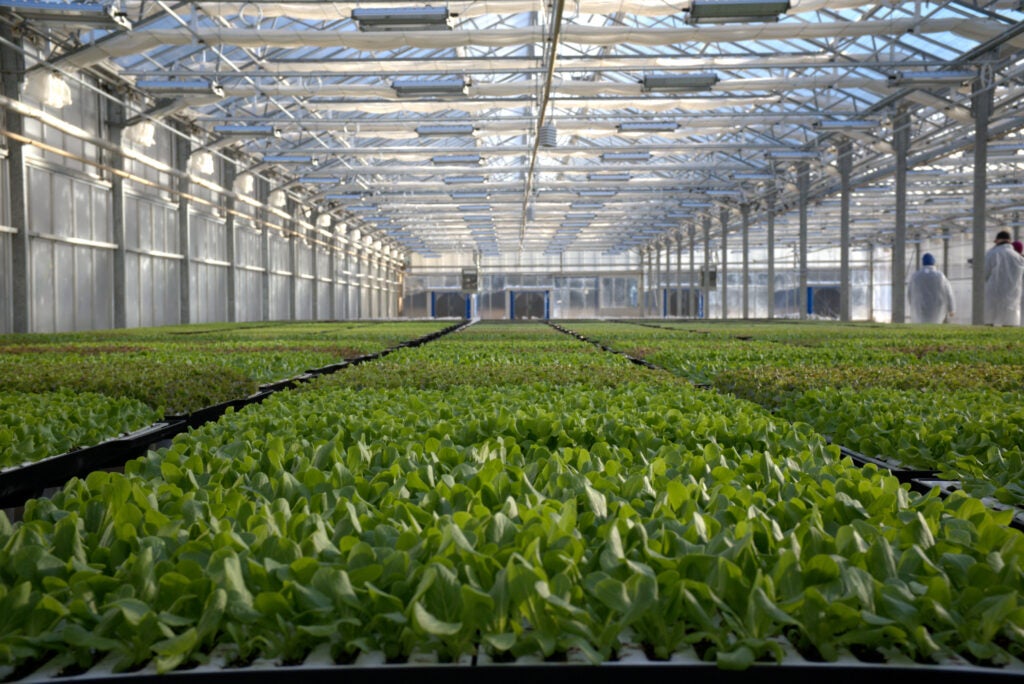 Meeting the increased demand for food in the face of mounting environmental threats and climatic shifts requires nothing short of a complete transformation in how we produce and consume food globally. Public sector reforms are vital, but private sector solutions such as those at Smallhold and Hippo Harvest are a new and important avenue to tackle this crisis. 
Currently, 35% of all greenhouse gas emissions trace back to our food system, primarily a result of industrial farming practices, mass livestock, rice production, fertilizer use, and food waste.
Solutions from the private sector play an important role in bringing to market new technologies, products, and behaviors. However, such solutions aren't cheap, nor are they risk-free. The high cost of new agricultural production technologies and infrastructure such as vertical farming, digitalization, genetic engineering, and fermentation—known as "AgTech"—can only reach economically viable scale with the backing of investors willing to generously fund businesses and take on significant risks. 
The good news? One class of investors—venture capitalists (VCs)–are currently pouring record amounts of money into AgTech. In 2020, VCs invested a total of $3.3 billion across 422 deals. By 2021, the total invested capital rose to $5 billion across 440 funding deals.
Venture capital investment comes in all shapes and sizes and with various strategic aims. Venture capitalists (VCs) are private equity investors that provide capital to privately-held companies in exchange for a stake in the company (equity). They invest when the companies are rather early, provide guidance alongside their financial investment, and then sell their stake once the company has grown. 
Within venture capital (and other asset classes), some investors identify as "impact investors." They seek financial return and creating a positive, measurable impact in the world, so they only invest in companies that provide a product or service that improves the environment or society. This subset of venture capital funds are accountable to their investors for delivering positive impact, just as they are in meeting financial returns. In order to create such impact, they might make investments that financially driven investors might overlook; perhaps they have a higher degree of risk, cater to an underserved market, or require a more patient timeline. 

Beyond this small space of self-designated "impact investors" are other venture capital firms that also invest in companies that improve the environment, but they are not driven to do so because of such impact. Rather, they simply see a compelling business opportunity. Investors into such funds are often finance-first, choosing between such a fund and other equally-lucrative opportunities, agnostic of impact. 

Although their motivations are different from impact investors, in practice, capital from the entire spectrum is critical to get environmentally-innovative companies off the ground. 
One particular VC firm, Energy Impact Partners (EIP), invests in companies and entrepreneurs leading the transition to a sustainable energy future. EIP has invested in companies decarbonizing utilities, industrial infrastructure, and steelmaking; developing carbon capture and sequestration and battery storage systems; building digital environmental, social, and corporate governance products and solutions; renting electric vehicles (EVs); amongst others. Recently, EIP has expanded its investment portfolio to firms in AgTech. 
Within the growing landscape of food and AgTech investment, we sat down with two founders of EIP-backed ventures: Andrew Carter, the co-founder and CEO of Smallhold, and Eitan Marder-Eppstein, the CEO and founder of Hippo Harvest. 
Smallhold
Specialty mushrooms have recently taken the U.S. by storm and Smallhold, a Brooklyn-based start-up founded in 2017, is leading the way. 
Smallhold grows and sells specialty varieties of mushrooms to over 500 retailers across the United States, including Whole Foods and Erewhon. Each of Smallhold's varieties of mushrooms are grown in climate-controlled environments across New York, Texas, and Los Angeles. Not only does Smallhold seek to bring to market a higher quality product, but Smallhold's mission is also rooted in sustainability.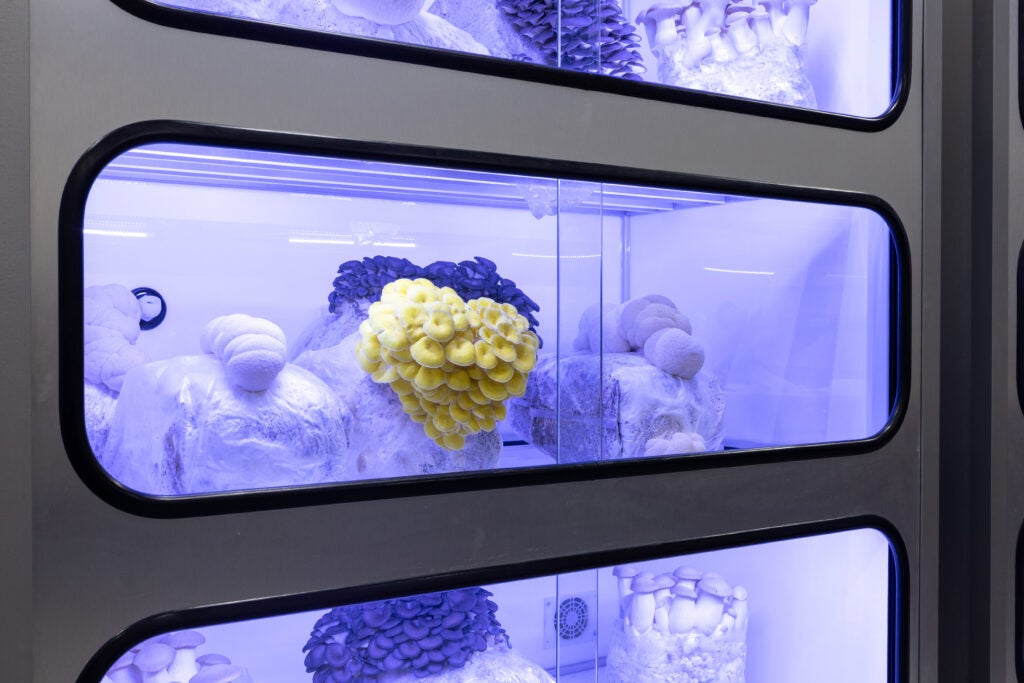 "The vast majority of our customers are within 100 miles of our farms," says Carter. The benefit of localized production is twofold: a smaller carbon impact and a higher quality product. "We also really try to limit the packaging plastic we use. If you check us out in stores it's mostly just cardboard which is recyclable and compostable at home." Moreover, in a recent lifecycle assessment, Smallhold found that their carbon footprint is 30% lower than other mushroom growers with publicly available data. The farms' carbon and water footprints are a tiny fraction of those in the meat production industry.
Smallhold began by developing and patenting technologies that allow for optimal conditions to grow mushrooms anywhere and everywhere, from the heart of Brooklyn, NY, to a Texas macrofarm and even a hotel bar. Smallhold's mushrooms are grown on waste streams from timber—most of which would have likely gone straight to landfills. All of Smallhold's waste goes to large-scale compost and bioremediation projects. 
Currently, mushrooms make up just a small fraction of the American diet. In the U.S., the annual per capita mushroom consumption is estimated between two and four pounds. In China, Japan, and Korea, those numbers are far higher. Chinese mushroom consumption is estimated closer to 20 to 30 pounds per person per year. While American consumption may not reach levels on par with East Asia anytime soon, even a doubling or tripling of consumption would create a significant market opportunity, particularly as demand for non-meat products increases.
"I think it's important for people to eat less meat," says Carter, "so, if people aren't eating mushrooms now, they will be in the future, especially if they're trying to lead a more sustainable lifestyle."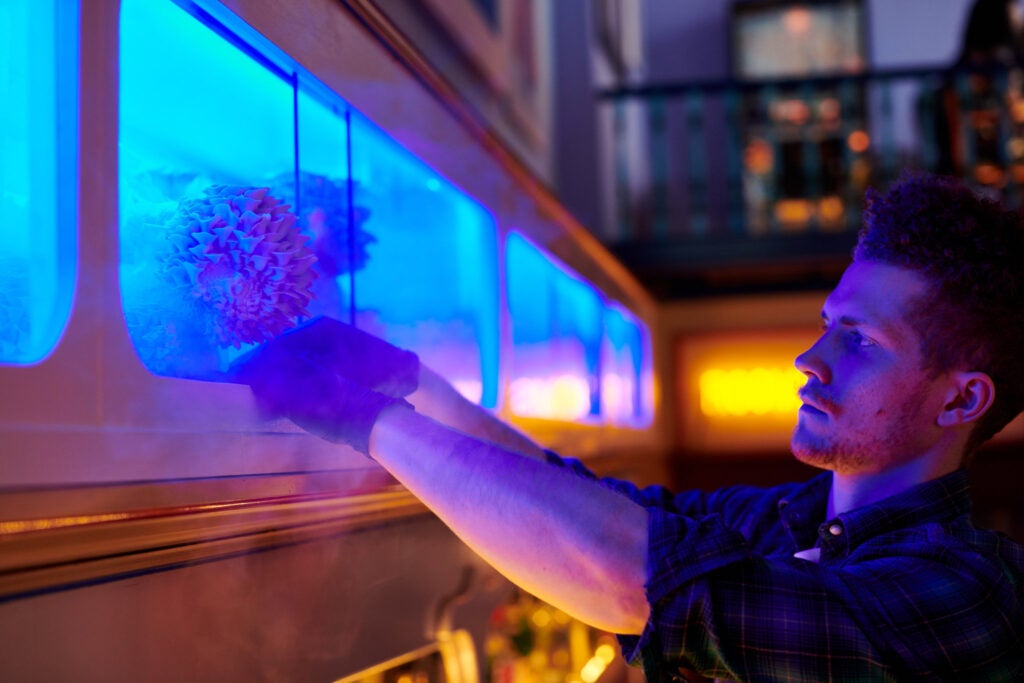 Since its launch, Smallhold has been backed by private investors. In 2021, it received Series A investment from multiple investors, including Energy Impact Partners. 
When asked why Smallhold chose EIP, Carter noted: "I tried to focus on people who have a thesis around indoor agriculture. EIP has historically been focused on decarbonization and clean energy," explains Carter. "But food is energy. We don't use nearly as much energy as, for instance, an indoor vertical farm, but we still have to be thoughtful about where the energy comes from" he notes. "We have to be thoughtful about whether we can find the right kinds of partners to not only provide us the right kinds of energy, but also the real estate to do things. We've focused on transportation routes, for example." 
For Carter's investors, sustainability metrics are equally as important as revenue and profitability: "It's refreshing to be in board meetings with people who care that much about sustainability," says Carter. "When your investors don't care, and you're weighing out the difference between a compostable recyclable cardboard box— which is inherently more expensive than Styrofoam—that's a different kind of conversation if your shareholders aren't aligned with your company. It's a lot easier when we care and our investors are aligned with that."
Smallhold's future looks bright. It recently launched in Los Angeles and plans to expand to regions across the U.S., building out a national brand with local production. Smallhold is focused on building more facilities, working on producing more mushroom varieties, and increasing the efficiency of their farms and supply chains.
 "I think that we're in a moment with mushrooms that has never existed before. Smallhold's definitely positioned in a really interesting way to take advantage," says Carter. 
Hippo Harvest
Record-breaking floods in eastern Kentucky. Temperatures surpassing 110 Fahrenheit in California. Shrinking lakes in Arizona and Utah. All of these climate change-fueled natural disasters have had devastating effects on U.S. agriculture. In fact, the frequency of billion-dollar climate-based agriculture disasters in the United States has more than doubled since 2015, a trend expected to increase as climate change disasters persist and intensify. 
The impacts of climate change—including droughts, floods, and extreme temperatures—on food security in the U.S. warrant new models of food production—and may even call for entirely moving away from traditional food production systems on outdoor fields.
Hippo Harvest, a controlled environment agriculture (CEA) company, takes CEA a step further and employs machine learning, robots, and artificial intelligence (AI) to grow vegetables sustainably in greenhouse environments. 
Controlled environmental agriculture (CEA) includes a variety of technology-based solutions to farming. CEA ranges from simple greenhouses to full indoor and vertical farms with fully automated systems, including controlled lighting, irrigation, and ventilation. 
Utilized for decades as a way to grow food in harsh climates and extend growing seasons, CEA is now being looked at as a strategy to adapt to increasingly unpredictable weather. With CEA, farmers are far less at the mercy of the weather to grow their food. Moreover, on an acre of land, CEA farmers can produce a yield 11 times larger than traditional outdoor field farmers.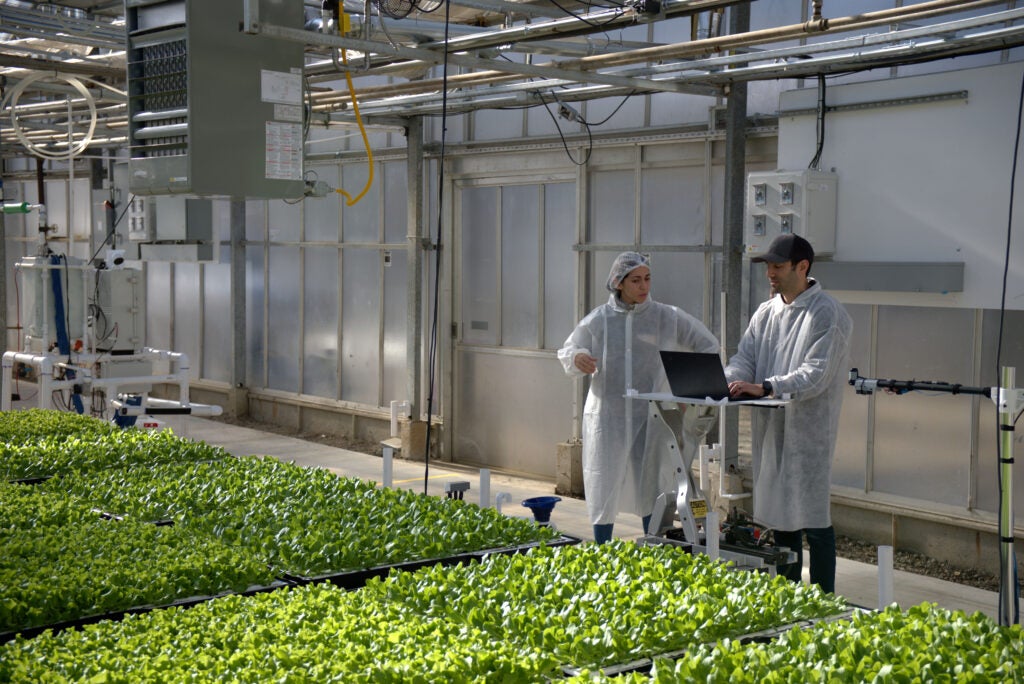 "What we're trying to do is improve the unit economic profile and build greenhouses that are cost-competitive with outdoor organic farming in fields," says Eitan Marder-Eppstein, the founder and CEO of Hippo. "If you [we] can accomplish that, it will become a catalyst for the transition from outdoor production to controlled environment agriculture." 
While greenhouses are still not cost-competitive with outdoor organic agriculture, decreasing prices have created a growing consumer base. Additionally, as climate-related disasters intensify, the cost of outdoor production will increase while the cost of CEA continues to decrease. 
Machine learning and AI allow for Hippo Harvest to constantly improve their production yield and lower costs, creating a flywheel effect: As they achieve more scale, they accumulate more data on optimal growing conditions, leading to more insights, lower costs, and, in turn, more scale.
"We're moving away from a linear model of agriculture, where you do research and development (R&D) in a university or in a research greenhouse, then you do your field trial, and you learn from that and get your insights, then your improvements, and then you deploy them, and then you scale them," notes Marder-Eppstein. With Hippo's systems, production is constantly fine-tuned and adjusted to create the conditions for an optimal yield.
In the summer of 2020, Hippo raised an initial seed round of funding and built their first proof-of-concept greenhouse, roughly 6,000 square feet, in Half Moon Bay, California. In a six-month period, Hippo doubled its yields. Energy Impact Partners (EIP)—along with Amazon—has since invested in Hippo's Series A round, allowing Hippo to expand production. 
Hippo Harvest now has a 150,000-square-foot facility, about three and a half acres. 
"The next two years will be about replication for us," says Eitan-Eppstein. "Assuming that we hit our unit economic target, then it'll be like, "Ok, can we do this in a few different environments? How do we start getting to scale? How do we shift production to this modality and give consumers a choice where they don't have to decide on price." 
***
While both the public and the private sectors are vital to the transformation of the global food system, private-backed companies like Smallhold and Hippo Harvest are exciting examples of the private sector already at work in transforming the agricultural industry toward sustainability.