Alumni Spotlight: Sara Jordan, Deputy Chief of Staff at The White House Council on Environmental Quality
Interview by Maya Alcantara, ​​MSB/GSAS '23 & Common Home Editor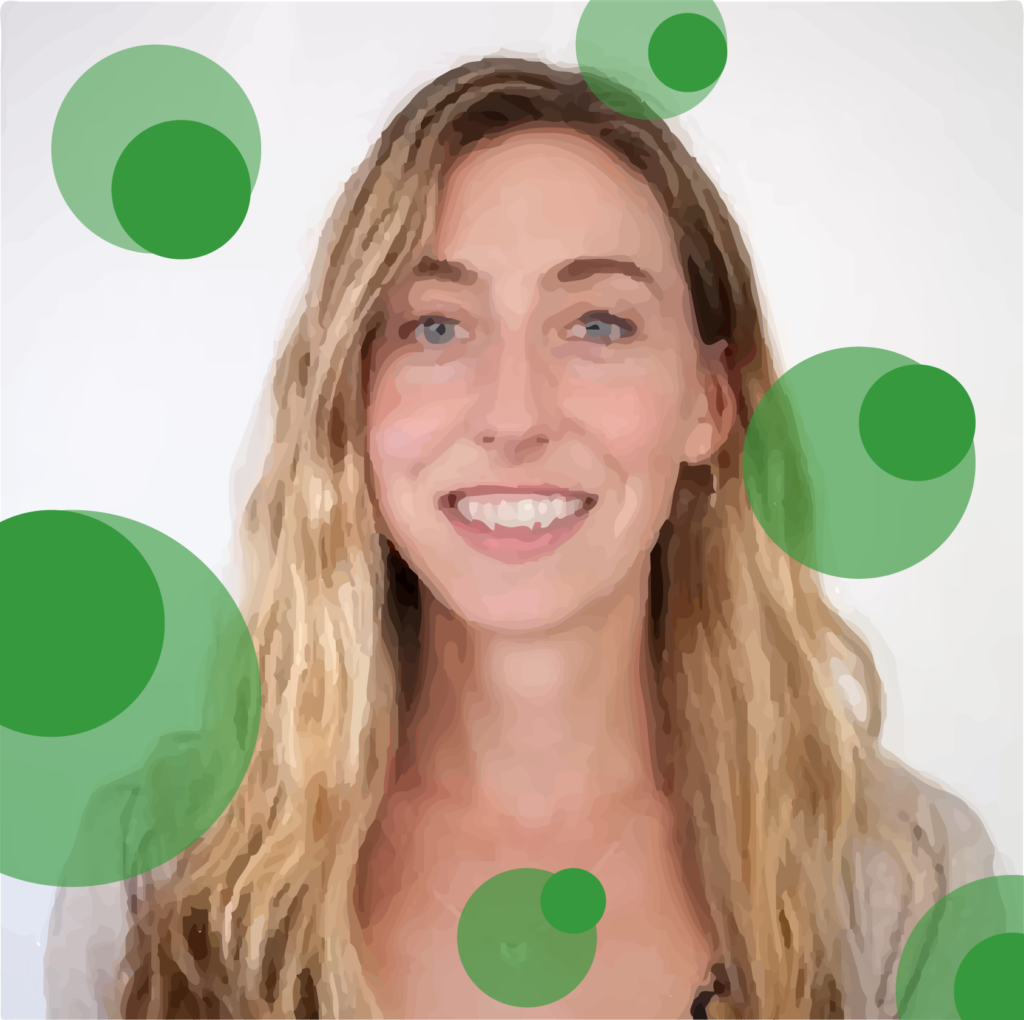 Our Alumni Spotlight series elevates alumni voices in the environmental field and shares their inspiring stories. Hundreds of Hoyas within the vast network of Georgetown alumni are working toward a greener future – leading critical projects in wildlife conservation, sustainable business, ecological research, and other vital efforts. 
Sara Jordan (CAS '07, GSAS' 08) is the Deputy Chief of Staff and Senior Advisor at the White House Council on Environmental Quality (CEQ). Created in 1969, the CEQ works within the Executive Office of the President to advise and develop policies around the environment and public health. Sara graduated from Georgetown with her Bachelor's and Master's degrees in American Government. 
How did your interests and experiences lead you to this position with the CEQ?
Growing up, I was always interested in politics and the environment, but I didn't realize I could have a career in either until I went to Georgetown. I majored in American Government, and my professors would bring in guest lecturers who were working on Capitol Hill or for the Administration at the time. I was hooked from the moment I heard them talk about their work. They spent their days working on issues that they cared passionately about and making a difference in people's lives. I knew from that moment that I wanted to work in politics. 
My first job in DC was as a scheduler for Congressman Lloyd Doggett (D-Tex.). I then spent several years working for environmental non-governmental organizations (NGOs), where I was able to dive deeply into climate change policy and advocacy campaigns before returning to Capitol Hill. There, I worked for Congresswoman Lisa Blunt Rochester (D-Del.) as her climate policy advisor for her position on the Energy and Commerce Committee. 
You played soccer as a student and professionally; how did your experiences of being an athlete shape your career path? 
Being a student-athlete at Georgetown shaped my career path in a lot of ways. Much of what I learned as a player and as a captain at Georgetown has translated into how I try to lead in my professional roles. I always try to build a team that is collaborative; we work together toward the same goals and have some fun along the way.
Being a student-athlete at Georgetown also shaped my career path in a very specific way. To finish my collegiate soccer eligibility, I enrolled in the Masters in American Government program at Georgetown. It was a new Master's program at the time, and it was small, which was great because the professors were really understanding and flexible with my soccer schedule. A requirement of the program was to complete a 9-month internship. 
I was talking to Coach Nolan one day about how I was interested in environmental policy and that I wanted to complete my internship in that field, but I wasn't sure where to start. I was also nervous about doing such a long internship with a full class schedule and a very demanding soccer schedule. I was the only person in my Master's program playing a college sport and the only person on the soccer team in a Master's program. I didn't want my performance in either to suffer. Coach Nolan introduced me to a Georgetown women's soccer alum, Sara Chieffo, who was working for an environmental NGO in Washington, D.C., and she hired me to intern for her organization. I learned so much in that internship about the different facets of a career in politics and environmental policy, and that really shaped my early job choices. 
How has your role evolved since joining CEQ?
I started at CEQ at the beginning of the Biden-Harris administration, so my role has changed a lot since the early days. When I started, we had about 25% of the staff we currently have, our Chair had not yet been confirmed by the Senate, and we didn't have any existing procedures or policies for the office. Although I've never worked at a start-up, in many ways, the early days of the Administration were how I imagined working at a start-up would be. We needed to hire staff quickly, develop policies and procedures for the office, and execute President Biden's ambitious climate and environmental justice agenda. It has been really hard work but incredibly rewarding, and I'm so thankful I have this opportunity to serve in this Administration.
How do you see the federal environmental policy field changing in the coming years?
The passage of the Inflation Reduction Act completely changed the environmental policy field. It is the single largest step ever taken to address climate change. It will accelerate private investment in clean energy solutions in every sector and corner of the country, strengthen supply chains for everything from critical minerals to efficient electric appliances, and create good-paying jobs and new economic opportunities for workers. 
As the field of environment and sustainability grows, do you have any advice for students looking to pursue a career in this line of work? 
Look for an internship! Internships are a great way to get a better feel for what you like and what you don't like. There are so many directions you can go in this field, and an internship can be both a great experience and a window into one facet of the environmental field.