What We're Watching: Connections Between Humanity and Nature
This is part of a new Common Home series, What We're Watching where we welcome reviews of films in the environmental world.
By Marion Cassidy (COL '23) and Common Home Editor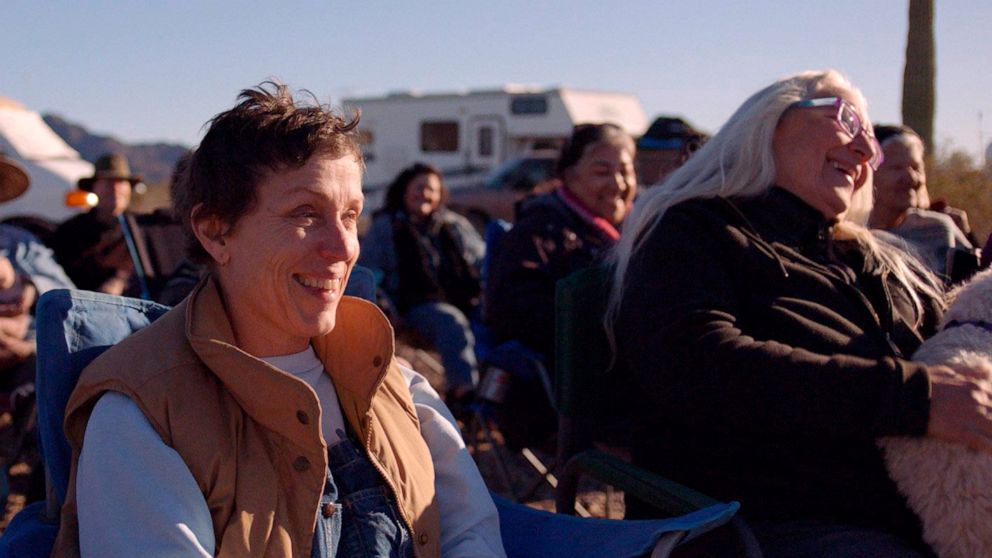 Warning: Spoilers ahead
To me, a great film is one that makes me empathize with – or even want to emulate– a character, whether or not I can personally relate to their experience. I grew up in New York City, and while I consider myself an environmentalist, the thought of camping or even interacting with animals (bugs!) terrifies me. Safe to say, I'd take being surrounded by tall buildings over tall trees any day. 
Yet, what struck me most about the films Nomadland, My Octopus Teacher, and Fire of Love, is that each communicated a near spiritual connection between humanity and nature in an incredibly poetic, yet surprisingly relatable manner. Each of these three films features an intimate connection between a character and nature: the American landscape, an octopus, and volcanoes. 
While I could not directly connect to these experiences with any of the three films' characters, I found it fascinating to watch the relationships between man and earth develop. By the conclusion of each film, I felt I had a deeper understanding of the majesty of nature. I finished each with a greater sense of empathy towards this special connection–and even a desire to experience it myself.
Nomadland (2020) directed by Chloé Zhao (available to stream on Hulu)
Nomadland follows a middle-aged widow named Fern, played by Frances McDormand, who quits her job and lives a nomadic lifestyle around America in her van. The film won the Academy Award for Best Picture, Best Director, and Best Actress in 2021, amongst other prestigious awards. 
I saw the film as a love letter to the American landscape. Wide shots of canyons and forests portray the vastness and beauty of our landscape. Yet it was simultaneously critical of our material and capitalist society. 
I couldn't help but be curious of what older adults think of this film. It touches upon aging, life reflection, and grief. In moments, I felt perhaps too young to appreciate these sentiments to their fullest.
While I don't know if I'm ready to be a nomad and live out of a van, this film helped me understand the appeal of that lifestyle to others. There is a beautiful serenity and simplicity in existing as a nomad and I admire people who are able to live in the world and not be bound by American ideals of success.
My Octopus Teacher (2020) directed by Pippa Ehrlich and James Reed (available to stream on Netflix)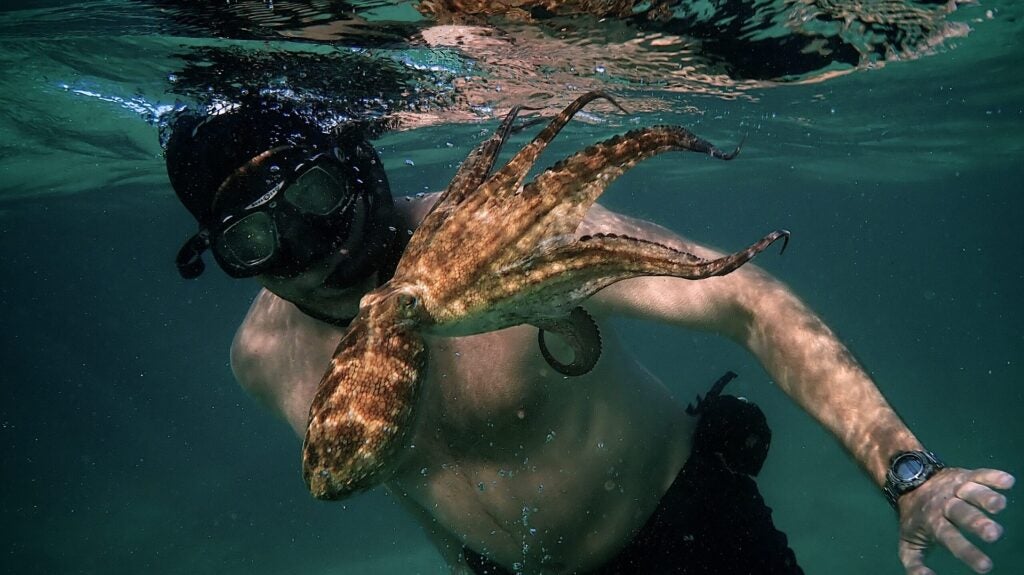 My Octopus Teacher is a documentary about a diver named Craig Foster who discovers an octopus whom he forms a friendship with over the course of a year. The film portrays a relationship you might see between two human beings: an initial meeting, a burgeoning closeness, a comfortability around one another and, finally, a heartbreak. 
The film shows Foster and the octopus becoming one, and at least from Foster's end, he begins to think of the octopus' needs and safety, sometimes even before his own. The level of care shown between the pair is incredibly moving. Not to mention, the shots of the South African sea and aquatic habitat are stunning.
It could have been easy to take this relationship between man and octopus and portray it without seriousness or without significance behind it– even, perhaps, poke fun at it. Instead, the filmmakers capture the gravity and beauty of the relationship. It shows that communication can emerge from more than just words and that love and care can be shared amongst all beings.   
Fire of Love (2022) directed by Sara Dosa (currently available to see in theaters and will eventually be available to stream on Disney+)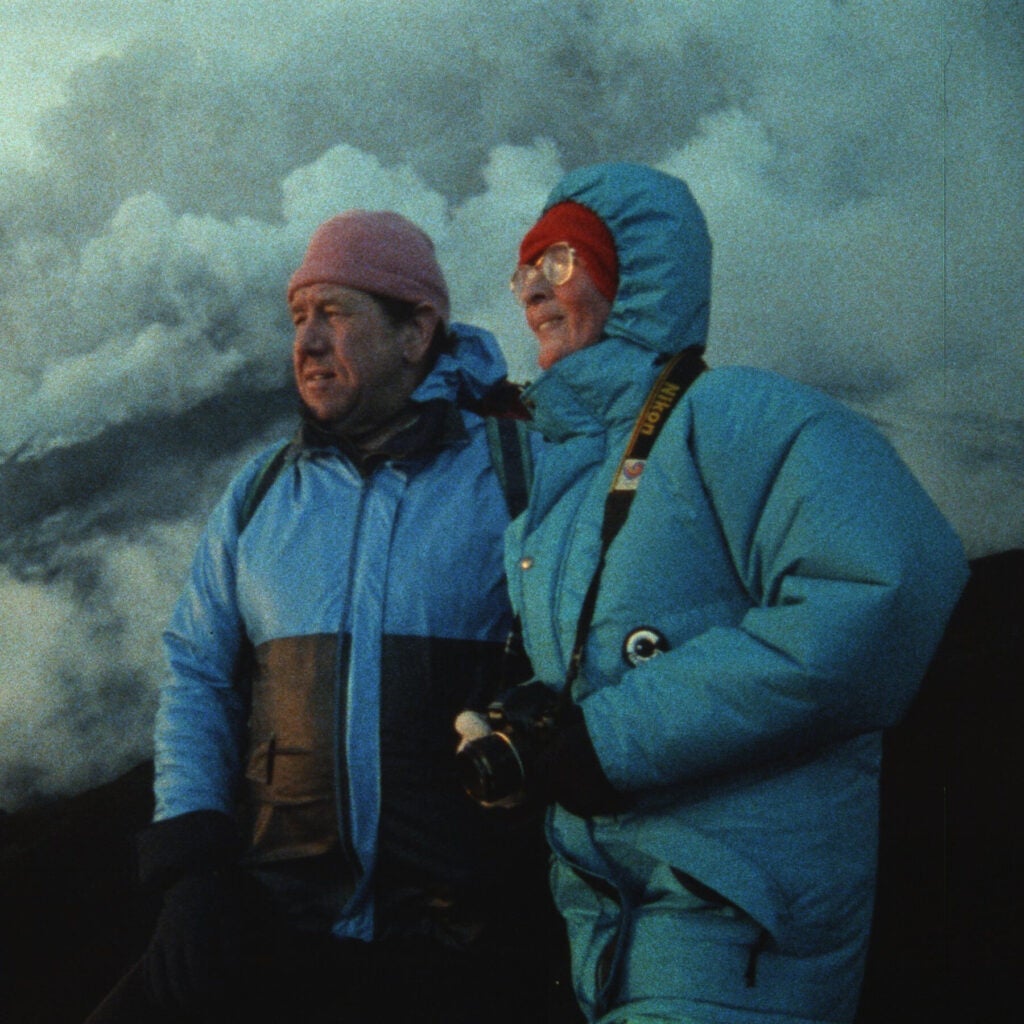 Fire of Love is a documentary composed of archival footage, with narration from Miranda July, about the late married couple and volcanologists Katia and Maurice Krafft whose love of volcanoes bring them together. They spend their lives visiting volcano sites, sharing their experiences with the public through film, and doing press tours. 
While I was left with questions about their research funding, academic paths, and what their site research actually focused on, the duo's personal story and character are compelling enough in and of itself. 
I would not say I learned a lot about volcanoes, in fact, I may even have more questions now than I did before, but the film made me appreciate what's so mesmerizing about them. The incredible footage from the Kraffts reveals glowing lava down a mountain side in the dark of night and how volcano particle eruptions' ejections look like fireworks in the sky. 
Previously, I had only thought of volcanic eruptions as natural disasters, but through this film I understood how enthralling they are. This film is not trying to be scientifically informative, it's a slow burn that exemplifies the poetic-ness of the earth's natural phenomena and two people who shared that wonder. It feels like a special honor to have even a small glimpse into the natural wonders of volcanoes.