A Fragile Win, but Who Will pay the Cost?
Author: Madeline Babin, Research Associate, Climate Change Policy, David Rockefeller Studies Program, Council on Foreign Relations
As delegates from 197 nations prepared to convene in Glasgow, Scotland, for the 2021 UN Climate Change Conference (COP26), the stakes were high. Before the summit, scientists projected the planet would warm 2.7°C by the end of the century, soaring far beyond the 1.5°C threshold experts agree the world must keep warming below to avoid the most catastrophic impacts of climate change. 
World leaders described the COP26 summit as the "last best chance" to keep alive the 1.5°C target set by the Paris Agreement. Many hoped COP26 would mark a pivotal moment in which developed countries, which bear greatest responsibility for human-caused climate change, at last addressed the needs of developing nations, which endure the most severe climate impacts though they contributed the least to the global crisis.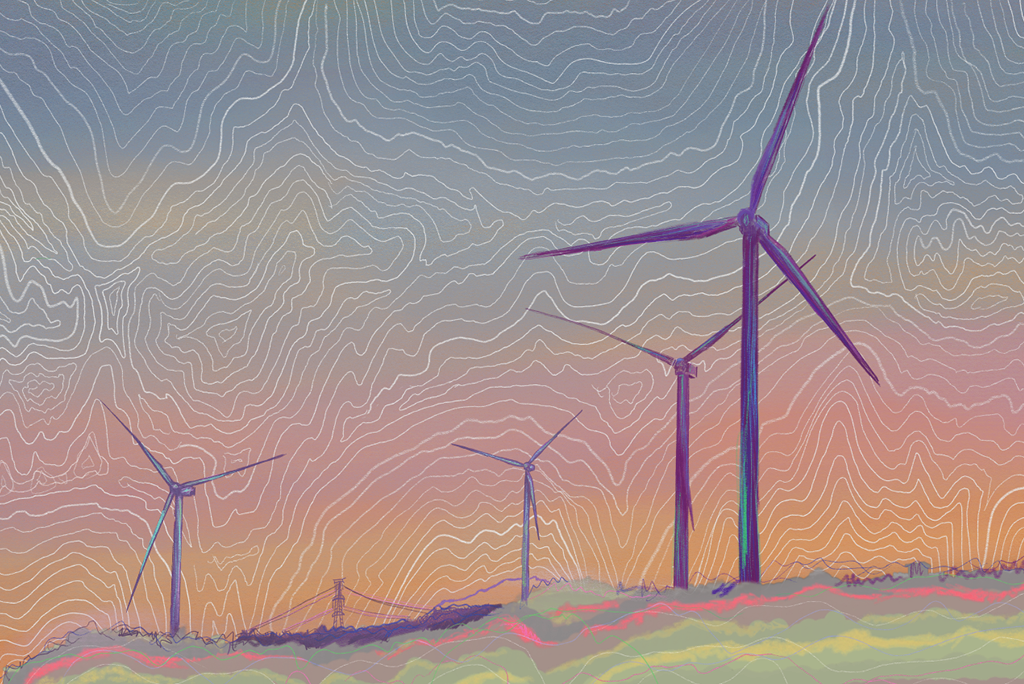 In many areas, COP26 generated significant advancements. Countries agreed to adopt the Glasgow Climate Pact, which includes a historic provision that explicitly mentions fossil fuels and urges a phasedown of coal power. Delegates also resolved measures in the Paris Rulebook that will facilitate full implementation of the Paris Agreement with enhanced transparency. This will promote accountability: a core challenge that has impeded global climate action since nations first gathered for COP1 in 1995. 
Beyond the pact, nations made commitments to reduce methane emissions, end deforestation, cease finance of international fossil fuel projects, and hasten the phase out of coal power. By the end of COP26, the countries that contribute over 70 percent of global emissions had set net-zero carbon emissions goals.
Still, the collective progress did not yield sufficient momentum to limit warming to 1.5°C. Based on countries' most recent promises, the world remains on course to reach 2.4°C warming by 2100. While this keeps the 1.5°C target alive by narrowing the gap between countries' commitments and the Paris goal, many pledges remain contingent upon developing nations receiving adequate climate finance. 
In 2009, developed countries promised to mobilize $100 billion in climate finance by 2020 for developing nations to mitigate and adapt to a warming planet. However, when developed countries failed to meet this deadline, they extended the target to 2023 and left poorer countries to confront ever-worsening extremes without sufficient resources. The looming crisis poses an existential threat to developing and small island nations such as Tuvalu, where rising seas threaten to erode coastal lands and submerge entire islands by the end of the century. 
The failure to meet the initial goal has set a damaging precedent and undermined trust from the developing world. Moreover, this $100 billion goal is intended to be "a floor and not a ceiling," which means richer nations will be expected to establish more ambitious aid targets in the near future. A majority of developing countries, including China and India, have urged richer countries to collectively deliver $1.3 trillion in finance annually beginning in 2030. 
Another setback occurred in the final hours of the negotiations when India, the world's third largest emitter, piloted a change in the Glasgow Climate Pact's language from a "phase-out of unabated coal power" to a "phasedown." This one-word modification could give coal-intensive nations license to continue use indefinitely and further jeopardize the survival of the most vulnerable countries. 
Beyond climate finance, developing nations have advocated for compensation from developed countries for "loss and damage:" the irreversible destruction inflicted by climate-fueled extremes. Poorer nations had signaled their intent to establish a loss and damage facility to deliver this funding through COP26. Developed countries resisted the call to create a funding facility and agreed only to establish a "dialogue" starting in 2022 to discuss the possibility of future financial aid for climate losses. 

In many ways COP26 was, as UK COP26 President Alok Sharma described, "a fragile win," one that will rely on governmental follow-through to mobilize funding and marshal increasingly ambitious global action that emphasizes the needs of the most vulnerable. Recognizing the shortcomings, COP26 concluded with a call for nations to return in 2022 with strengthened emissions reduction goals for 2030. The next twelve months will provide a preview of countries' capacity to fulfill the promises made in Glasgow. However, with the dearth of current policies in place to align actions with pledges, world leaders need to do much more to meet the Paris target and confront the greatest existential threat facing humanity.