Curating Climate Change: How a new museum in NYC is creating community through teaching people about climate change
By Marion Cassidy (COL '23) and Common Home Editor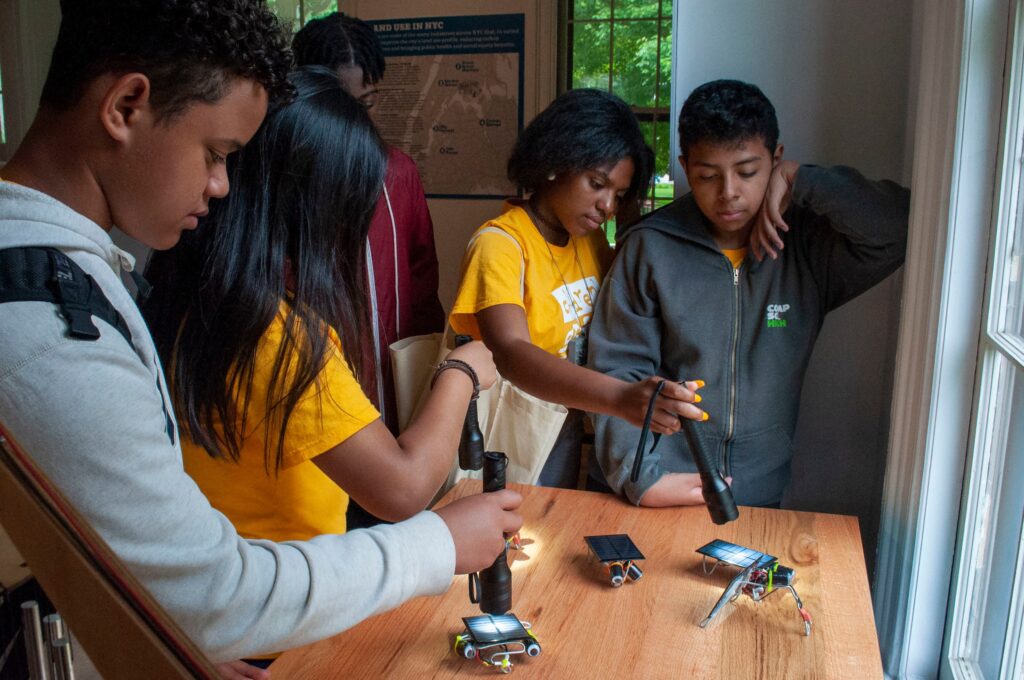 In Washington D.C. alone there are dozens of museums, from one dedicated to spies, to geography, and even to postage. Yet, in the entire United States there is only one museum dedicated to climate change: The Climate Museum, based in New York City.
The Climate Museum – in development since the mid-2010s – runs pop-up exhibitions and events throughout the city, frequently exhibiting on Governors Island and across the five boroughs. Now it is looking for a permanent location that they can call home year-round.
Miranda Massie founded the Climate Museum in the wake of Hurricane Sandy. After seeing the devastation the hurricane caused New York City, Massie sought to learn more about the climate crisis. When her Google search came up empty on museums dedicated to climate change, she created one herself. 
A decade later, Massie is directing the museum she envisioned, with the support of a dozen staff members. Current Design and Curatorial Associate at The Climate Museum, Saskia Randle, sat down with Common Home to discuss the importance and aspirations of the Climate Museum.
The Climate Museum mobilizes two unique strengths museums hold: museums are considered very trustworthy sources of information, and they're very popular. "The combination of these two elements," Randle noted, "gives the museum a transformational capacity and that's what we need for climate action. To be able to engage with a lot of people and provide information to allow them to take the necessary steps and take action accordingly."
"Our overall goal is to inspire action, and civic action specifically, with the climate crisis," Design and Curatorial Associate Randle explained, "Most Americans in the U.S. are worried about the climate crisis, but only few people talk about it regularly." In fact, a recent Yale opinion survey found that while 65% of Americans say they are worried about global warming, only 35% report discussing the matter "at least occasionally." 
"We want to reach people of all ages who are worried and want to do something, but have not quite found a way to get involved in a meaningful way," Randle noted. "All of our different programming is really to provide a pathway for those people into climate action and civic engagement. We want to make people feel like they're taking action alongside others, and show people that they have agency beyond consumer actions."
One example of how the museum promotes this ethos lies under the "Take Action!" section of their website. Anyone can print a Climate Ambassador Card which is a wallet-sized card of climate conversation starters. It provides a reminder and easy tool for people to casually talk about climate change.
The museum's strengths lie in its flexibility. "Since we're still quite small we have the ability to react and change our plans based on current events. This allows us to stay relevant with what's going on." For instance, in 2018 the museum had an exhibition called Climate Signals where ten highway traffic signs were placed around the city. The displays flashed text to draw passers-by into the climate conversation. Each sign was also translated into the languages commonly spoken in its neighborhood, allowing the displays to be accessible and adjustable.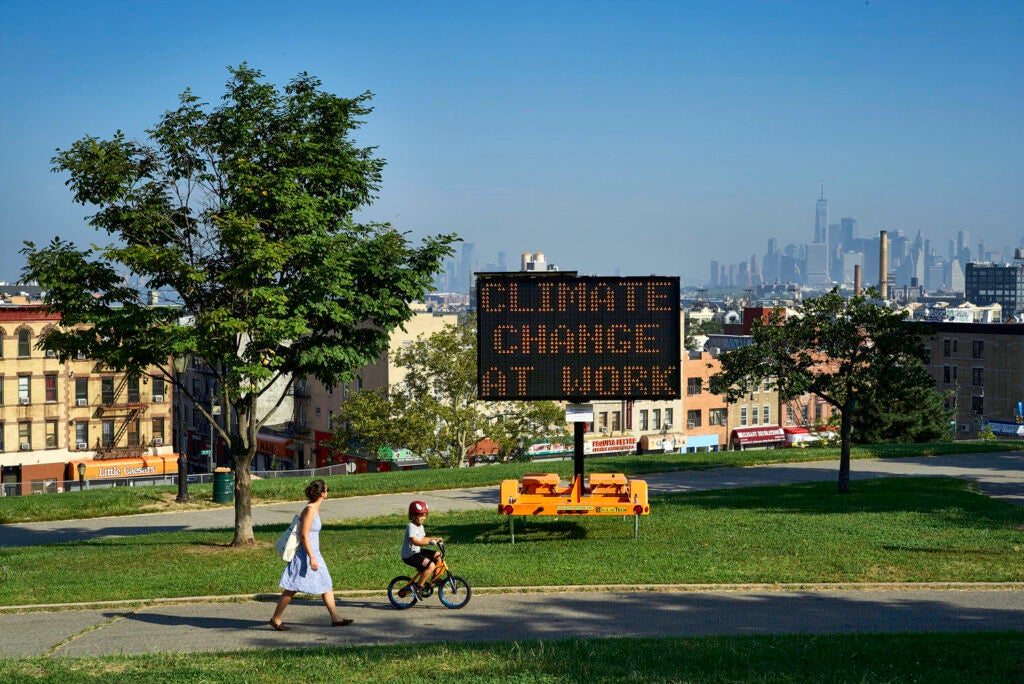 As the crossover between culture and climate expands, social justice has become a key part of the Climate Museum's mission. The museum considers how different themes — food, health, labor, and law — all intersect with the crises of climate and inequality. The Climate Museum strives to ensure that its programming is as accessible as possible: its livestream discussions usually have an ASL interpreter and the museum is prioritizing finding a permanent location that is transit accessible – making it socially accessible, too.
Starting a new museum is no small feat particularly when it comes to funding. The museum only accepts funds that are "mission compatible." It rejects any funding with ties to the fossil fuel industry in order to maintain public trust.
Yet, the funding constraint has not stopped the museum from making an impact. "People are always excited to hear about the Climate Museum and surprised that it is so new," Randle exclaimed. "The Climate Museum wants to engage with people of all ages and wants people to know they do not need to be expert scientists in order to engage and talk about the climate crisis." 
 "The Museum has created such a wonderful community — including colleagues, visitors, partner orgs, etc. — that all work, learn, and fight to create progress together."