A Win for the Environment
How Brazil's new president has the chance to steer the country back to the future
By Olivia Ainbinder
Like the US elections of 2020, this year's presidential election in Brazil was decisive in determining whether the world can achieve a zero-carbon future. Brazil is one of the greatest greenhouse gas global emitters, representing 4% of the world's emissions. It is also home to the Amazon, the largest tropical forest on the planet, which stores an enormous amount of carbon and contributes to the regulation of the global climate. In other words, a lot was at stake.
So, what led to Lula da Silva's win?
The Environment Under Jair Bolsonaro
In the hands of an authoritarian president, Jair Bolsonaro, Brazil was on the road to potential collapse. During his presidential term from 2019 to 2022, Bolsonaro denied science, attacked minorities, and neglected critical issues. His term was characterized by ineffective COVID-19 policies, weak environmental protection laws, and disregard for Indigenous peoples.
Bolsonaro attacked and dismantled environmental institutions. His government allocated insufficient public resources to critical environmental departments, persecuted civil servants, excluded members of civil society from important decision-making spaces, and nominated individuals openly against the environmental agenda to public offices, such as the Minister of Environment. 
In addition, Bolsonaro neglected to care for Indigenous peoples, as shown by the recently discovered humanitarian crisis in the Yanomami Indigenous lands, which revealed serious health problems in the Indigenous population, such as malnutrition, malaria, and respiratory diseases. 
During his four-year term, his government loosened standards on previously established environmental regulation, which had been part of a globally recognized framework of Brazilian environmental policies. A report from the Talanoa Institute identified over 800 regulations from the Bolsonaro era that contributed to this dismantling process. Four hundred and seventy two of these changes require immediate revision to avoid more severe environmental consequences. Some of these regulations altered the way in which environmental infractions were investigated and punished, cut off resources for important funds, and revised policies protecting forests and Native peoples.
Consequently, after Bolsonaro took office, there was a significant rise in harmful activities in the forests, including a recorded 60% increase in deforestation.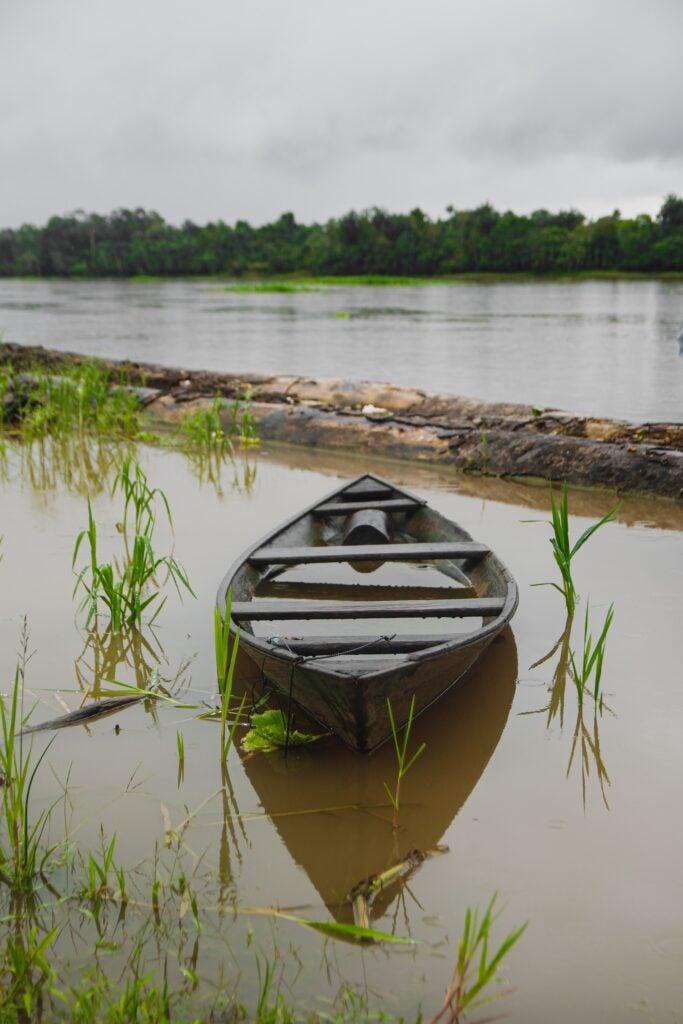 A Desire for Change
Ultimately, Brazil's voters chose to elect former president Luiz Inácio Lula da Silva, who previously governed Brazil from 2003 to 2011. The recent election was close, and Lula won by a difference of just over 2 million votes.
Lula was a president who, unlike Bolsonaro, placed Brazil as a protagonist in the international arena for fighting deforestation. During Lula's first terms, his administration implemented a series of positive environmental policies. Led by Marina Silva, the Minister of the Environment, they focused on strengthening environmental monitoring and control policies, expanding protected areas and indigenous lands, and establishing public funds to finance climate and sustainability projects. Several laws and policies were created for setting environmental quality standards and protecting Brazilian biomes as well.
With Lula and Marina Silva, the fight against one of Brazil's worst climate foes– deforestation–  was treated at the highest level of the federal government's political agenda. With the implementation of these policies, deforestation fell by 83% between 2004 and 2012 and Brazilian emissions decreased as well.
Furthermore, during Lula's government– and later during that of his successor, Dilma Rousseff– Brazil became a signatory of important international climate agreements. In 2009, Brazil was recognized worldwide for having been a pioneer for its National Climate Change Policy. It internalized the voluntary goal, which it assumed before developing countries had to establish targets under the Climate Change Convention, to reduce 80% of deforestation in the Amazon by 2020. 
This was unfulfilled by Bolsonaro. The rate of deforestation in 2020 was three times higher than the established target, putting the country even further away from its goals of the Paris Agreement and its NDC to reduce GHG emissions by 37% by 2025 and 43% by 2030.
In contrast, Lula poses as a leader who takes seriously the global issues faced by Brazil. As the newly elected president, in his emblematic speech at COP27, he promised to achieve zero deforestation not only in the Amazon, but also in other critical Brazilian biomes, strengthening environmental monitoring and control institutions, as well as imposing strict laws regarding illegal activities in the forest. 
So far, in his first month as president, Lula and his new Ministers– which include Marina Silva again as Minister of the Environment and Sonia Guajajara, an Indigenous woman, as the newly created Minister of Indigenous Peoples– have already revoked 58 of Bolsonaro's regulation changes, as identified by Talanoa. In addition, he promised to treat climate change as a priority in his government and proposed the city of Belém, on the Amazon, as a Brazilian candidate to host COP30.
Lula has the solutions available to meet Brazil's commitments and the potential to once again become a prestigious leader in the fight against climate change. He has in his hands a unique opportunity for combining Brazil's previously successful policies with new solutions, reversing Bolsonaro's recent trail of destruction and steering Brazil back to the future.
---
Olivia Ainbinder is a lawyer and a climate and sustainability consultant. She has previously worked at the Talanoa Institute, a climate policy think tank based in Brazil.